via Zoom from Monday 23rd August - Saturday 28th August.
2 STREAMS 6 days 24 speakerS
2 STREAMS
6 days
24 speakers
The Australasian Birth Trauma Association is the first Australian and New Zealand charity solely dedicated to providing support to families who have been affected by birth-related trauma.
We have undertaken numerous surveys and have provided dedicated peer support for birth-related trauma for the last 5 years which has given us valuable information to help inform our work and puts us in a unique position to represent and support our community.
Each evening will feature two inspirational speakers, one session for professionals and one session for our community, birthing families and people who identify as having birth-related trauma.
I found every speakers content interesting, relative and informative. Fantastic conference and very high standard for inaugural event
Multi-disciplinary approach was very valuable as it helped me understand birth trauma from different perspectives, which deepened my understanding of birth trauma more comprehensively
The multi-disciplinary presentations combined with real stories was very insightful and useful
Professor Emmanuel Karantanis
Obstetrician and Urogynaecologist
Associate Professor Emmanuel Karantanis is an Obstetrician and Certified Urogynaecologist practising at St George area of Sydney since 2005.
A/Prof Karantanis is a Conjoint Associate Professor with the University of New South Wales and is involved with the teaching of medical students. He conducts surgical workshops which are attended by junior doctors, midwives and fellow consultants from around Australia. His main research interests and publications focus on factors that cause these tears and on ways to prevent them.
A/Prof is the  Staff Specialist at St George Hospital where he works as an obstetrician and urogynaecologist and conducts clinics for women with pelvic floor and bladder problems. He established one of the first clinics in Australia for women experiencing 3rd and 4th degree tears in childbirth. He also established a private practice in the neighbouring St George Private Hospital.
Fiona is a practising Midwife with over 34 years experience. She has worked in all areas of midwifery practice in New Guinea, India and Australia; in remote, rural, regional and urban settings. In low risk, all risk, high risk and continuity programmes. She is committed to Public Health and believes that care will be appropriate and best when individualised, provided by the right carer in the right setting and at the right time by people who place the woman at the centre of all care.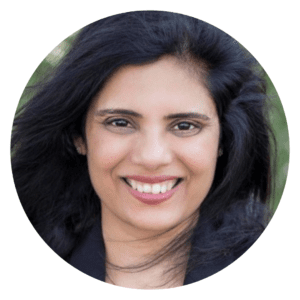 A/ProfAlka Kothari
Obstetrician
Associate Professor Alka Kothari is a Senior Staff Specialist in Obstetrics and Gynaecology at Redcliffe Hospital and a Conjoint Site Coordinator for the Faculty of Medicine, University of Queensland. She is an Examiner for the Royal Australasian and New Zealand College of Obstetricians and Gynaecologists and the University of Queensland. She is also a member of the Prince Charles Human Research and Ethics Committee.
She has significant research experience in the conduct of multiple systematic reviews and randomised controlled trials. She has published multiple papers in the field of perinatal mental health, Ultrasound in Obstetrics and Gynaecology, and medical education. She regularly leads multi-disciplinary research collaborations and supervises research projects for RANZCOG and RANZCP trainee registrars and medical students.
She is regularly invited to speak at national and international conferences including the Australian and New Zealand Colleges of Anaesthetists, Psychiatrists and the Society of Obstetric Medicine Specialists.
Professor Christine East
Professor of Nursing & Midwifery
Christine East has extensive research and clinical experience and wide-reaching collaborative networks. These have enabled the development of research efforts for evaluating and improving the perinatal health of Australia's mothers and babies. Professor East's research networks and endeavours compliment her appointment as the inaugural Professor of Midwifery, Monash University and Monash Health, Victoria, given her detailed understanding of the interface between the clinical setting and academia. Professor East has led changes to clinical practice at Monash Health through the introduction of evidence-based guidelines and internationally through systematic reviews of her own and others' studies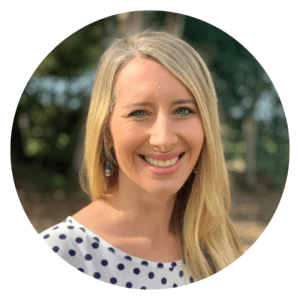 Dr Rosanna Pajak
Perinatal Psychologist
Rosanna is a Clinical Psychologist who specialises in perinatal mental health and works in private practice in Sydney's inner west. She is a member of the Australian Clinical Psychology Association (ACPA) and the Australian Association for Infant Mental Health (AAIMH). Rosanna has worked across numerous clinical and community settings in both the UK and Australia, including specialist trauma services and women's health services. Previously, she has coordinated UNSW's Refugee Trauma and Recovery Program and published numerous papers on trauma, PTSD, memory and emotion-regulation. As an experienced trauma-informed clinician – and a mother of two young boys – Rosanna is passionate about supporting parents through the experience of a traumatic birth.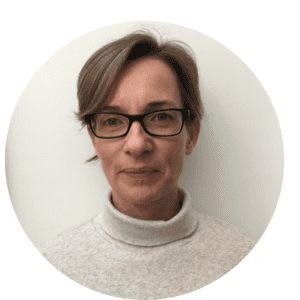 Lucy is a teacher and consultant offering training to practitioners working with families experiencing pre and postnatal illness. The training allows participants to explore specific experiences of LGBTQ+ people and how to ensure that services are inclusive of LGBTQ+ parent families. Lucy is able to combine her extensive experience of delivering LGBTQ+ equalities training gained whilst working at Stonewall (UK); with being a same sex parent; and with her lived experience of postnatal depression and being treated at Bethlem Mother and Baby Unit, South London (UK).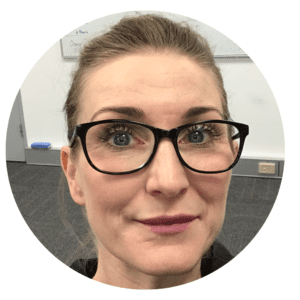 Dr Jessica Caldwell-Hall
Obstetrician/gynaecologist
Dr Jessica Caudwell-Hall is a consultant obstetrician/gynaecologist currently in her final year of training as a subspecialist urogynaecologist.  She works as a Staff Specialist at Nepean Hospital, and has an PhD in imaging and diagnosis of pelvic floor disorders after childbirth. She has published numerous papers on pelvic floor trauma in childbirth, as well as presented internationally on the topic. She is a mother of three, and a passionate promoter of education to support women in making the evidence based birth choices that are right for them.
Amy is an effective advocate for bringing consumers, clinicians and researchers together to support women and families affected by birth-related trauma. In 2017, Amy launched the Australasian Birth Trauma Association (ABTA); she has established a not-for-profit organisation focused on the recognition and understanding of birth-related complications.
With a multi-disciplinary advisory group of midwives, physiotherapists, obstetricians, gynaecologists, perinatal psychiatrists and clinical researchers, she is working to develop the resources and strategies to prevent and effectively manage birth-related trauma.
Amy's understanding of birth-related trauma has come from her own experience, and the many birthing parents, families and health professionals she has listened to and helped to find support. Amy's vision is to break down the stigma attached to birth trauma, and for all people to have access to safer births, better healing.
Vanessa  is a qualified Sex Therapist and Founder of Authentic Awareness. Vanessa is a sleep-deprived mum of two boys under 3, who is passionate about awakening mama's sensual pleasure and power.  Vanessa is well aware of the struggles women often face with their sensuality, particularly after life-changing events such as having children. 
During her quest to bring her own sensuality back to life, Vanessa discovered many mamas walking around so deep in "mum life" they didn't know themselves anymore. She became committed to helping women reawaken their sensual identity and desire, and to create deeper connections with themselves and their partner through knowledge, passion and empowerment. Bearing busy, tired mamas in mind Vanessa developed the Mama's Sensual Safari – an online course to specifically help mamas reignite their sensuality.
Natalie McConochie
Pelvic Health Physiotherapist
Natalie graduated from the University of Sydney in 2003 and commenced working at the Dubbo Base Hospital in 2004, covering a variety of roles as a generalist physiotherapist, including both inpatient and outpatient services. In 2010, she was instrumental in creating and setting up the Level 4 Senior Women's Health & Paediatric Physiotherapy position at Dubbo Base Hospital, and in 2014 joined the team at Macquarie Women's Health, a multidisciplinary women's pelvic health practice in Dubbo with obstetricians and gynaecologists, general surgeon, midwives, dietitian and physiotherapy services. It is here that Natalie continues to see a variety of patients with pelvic floor dysfunction. As well as clinical experience in pelvic health, Natalie is an educator for the Australian Physiotherapy Association special interest group Women's, Men's and Pelvic Health and is the former Vice Chairperson for the NSW Committee. Natalie has had the very privileged position of working alongside Ms. Taryn Hallam as a tutor for Women's Health Training Associates, both within Australia and internationally, and more recently, Natalie has represented the Australian Physiotherapy Association as a physio advisor to the Australian Commission on Safety and Quality in Healthcare developing the Clinical Care Standards for 3rd and 4th Degree Perineal Tears. Natalie is passionate about all thing's pelvic health, whether it be the truly inspirational stories of her patients, or the amazing physiotherapists she has had the privilege to teach and mentor.
Janet is the North Shore Coordinator for Mum for Mum and a counsellor in private practice. Mum for mum is a volunteer organization which assists new mothers' transition to parenting. Mum for Mum volunteers model a secure relationship with their recipient mum which helps the mum to connect with her baby. Janet is a social worker with 35 years of experience working in the area of post adoption and family relationships. Janet has also worked with International Social Service in Vietnam promoting family life for children in residential care. This project and the post adoption work has really influenced Janet's views on attachment.
What technology will I need to access content?
You need only two things to attend:
A desktop computer or laptop
Steady and reliable internet connection
We'll provide further details upon registration.