Amy Dawes
Co-Founder, CEO, Director
In 2017, Amy launched the Australasian Birth Trauma Association (ABTA), she has established a for-purpose organisation focused on the recognition and understanding of birth-related trauma.
With a multi-disciplinary advisory group of clinicians, Amy has developed the resources and strategies to better prevent, diagnose and effectively manage birth-related trauma.
Amy's understanding of the issues many birthing families face, has come from her own experience with the forceps delivery of her first child. Amy's vision is to make the invisible, visible and is passionate about educating health professionals about trauma-informed practice, so to continue driving change in current maternity practices in Australia and New Zealand.
Amy is a proud member of the RANZCOG Informed Birth working group and The Caesarean Delivery at Maternal Request working party.
Christine Pistone
Project Manager
Christine is mum to her boisterous son who was born in 2014. As a result of her birth-related injuries, she discovered ABTA and joined the team in 2019 as a volunteer supporting project development. She has recently completed the AICD Company Directors course and was appointed as Company Secretary in 2020. Christine holds a Diploma of Financial Services with over 20 years experience in insurance and management. Christine is passionate about the prevention of birth trauma and her vision is to use her experience to help drive change on how information is delivered to women pre, during and post-childbirth. 
Maria Bradshaw
Volunteer Manager
Following her own experience with post-partum PTSD Maria wanted to help other families who had experienced something similar. The ABTA aligned with her values and mission and she commenced volunteering in any way she could. Maria has gone on to take the role of Volunteer Manager, bringing her previous experience as a Manager and Training Coordinator to the role. Maria has a Bachelor in Psychology and Counselling and is currently studying a Grad. Dip. in Perinatal and Infant Mental Health. Maria also volunteers for Safer Care Victoria on the Maternity and Newborn Committee. Maria's passion for the wellbeing of parents brings a lot to this role.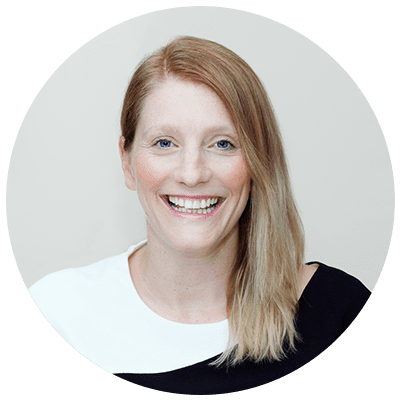 Rachel Haywood
Marketing Consultant
Rachel has been working with ABTA since January 2018, she has worked in marketing for over 22 years, 14 of those in healthcare communications, and 4 in the Not for profit sector. She has been involved in producing support materials for healthcare professionals and patients across multiple therapy areas and takes huge pride in her work. Her passion lies in health and well-being strategy and communications and she aims to create concrete and meaningful connections between doctors and patients. She understands the complexities of working with CALD communities and advocates for health communications methods to meet the needs of the individual.
Brendan Lonergan
Finance Manager
Following his and his wife's experience with birth related trauma Brendan reached out to the ABTA to offer his help in any way he could. He brings skills and experience in financial bookkeeping which is an essential role within the ABTA. When asked what he would like in his bio he simply said 
"Louise's Dad, ABTA's new Finance Manager"
Mary Graham
Executive Assistant
Following her own experience with BRT, Mary shares the vision of the ABTA and as the EA to the CEO Amy, she is an essential part of the team. Mary has a professional background in Marketing and Administration and is currently completing her Masters in Public Health. 
William Teng
Website Digital Analyst
We are so grateful to have Will volunteer his time for this role. The information he will provide will be priceless in this web based world. Here is a little about Will.
"I'm a STEM enthusiast, if it means coding up programs to order me UberEats or building robots from junk that shoot playing cards – I'm your guy! And if you want to see any of my creations, hop on over to my YouTube channel! (https://www.youtube.com/c/WilpoMillow/videos)"
Kristy Lee Powell
Social Media Content Creator
Kristy has volunteered with the ABTA since the very early days. She has gone on to volunteer in different roles and has now taken on this interesting and creative position. Kristy brings her enthusiasm, eye for detail, and organisation skills, and is already killing it! Keep an eye on our socials for her great work. 
Dana Cross
Fundraising and Grants
Dana found ABTA in 2019 following the birth of her daughter when she was seeking advice and support to engage effectively with the health profession to obtain the specialist support she needed. Dana's birth had resulted in a 3B tear and subsequent diagnosis of a perianal fistula. Dana's struggles to obtain timely and accurate diagnosis fuel her desire to support the work of ATBA.
Dana is an Associate Director at Grosvenor Performance Group. Dana is a public sector expert, possessing over a decade of deep experience advising Government organisations on program evaluation, organisational review, optimisation and procurement projects. She supports the sustainability of ATBA through contributions to our fundraising efforts.
Gabby Beard
Partnerships and Advocacy
Gabby came across the work of the ABTA after experiencing a traumatic birth with her first child. Passionate about making changes to better support birthing women and families and reducing the trauma that can go along with giving birth, Gabby reached out to ABTA to see how she could contribute to their mission of better births and safer healing. After completing the peer mentor training in 2020, Gabby shifted focus to use her skills in strategic policy, advocacy and stakeholder engagement to support ABTA's operations and impact in the community.
When she is not working, Gabby enjoys getting out in the garden and having dance parties with her husband and two kids.
Sascha Callaghan
Research Lead
Dr Sascha Callaghan is an academic researcher, policy advisor and writer in health law and bioethics. Her research interests include women's health and well being, reproductive medicine, and mental health. Her interest in birth trauma was deepened after the birth of her first son in 2006. The birth was obstructed and culminated in a complicated forceps delivery that left Sascha with permanent injuries. This experience has made her a strong advocate for women's voices in child birth decision making and for supporting women following difficult or complicated births. Sascha is a member of the Ethics of Clinical Practice Committee at the Royal Prince Alfred Hospital in Sydney, and the Royal Australian and New Zealand College of Obstetricians and Gynaecologists Working Group into "informed birth". She lives in Sydney with her husband and their two teenage sons.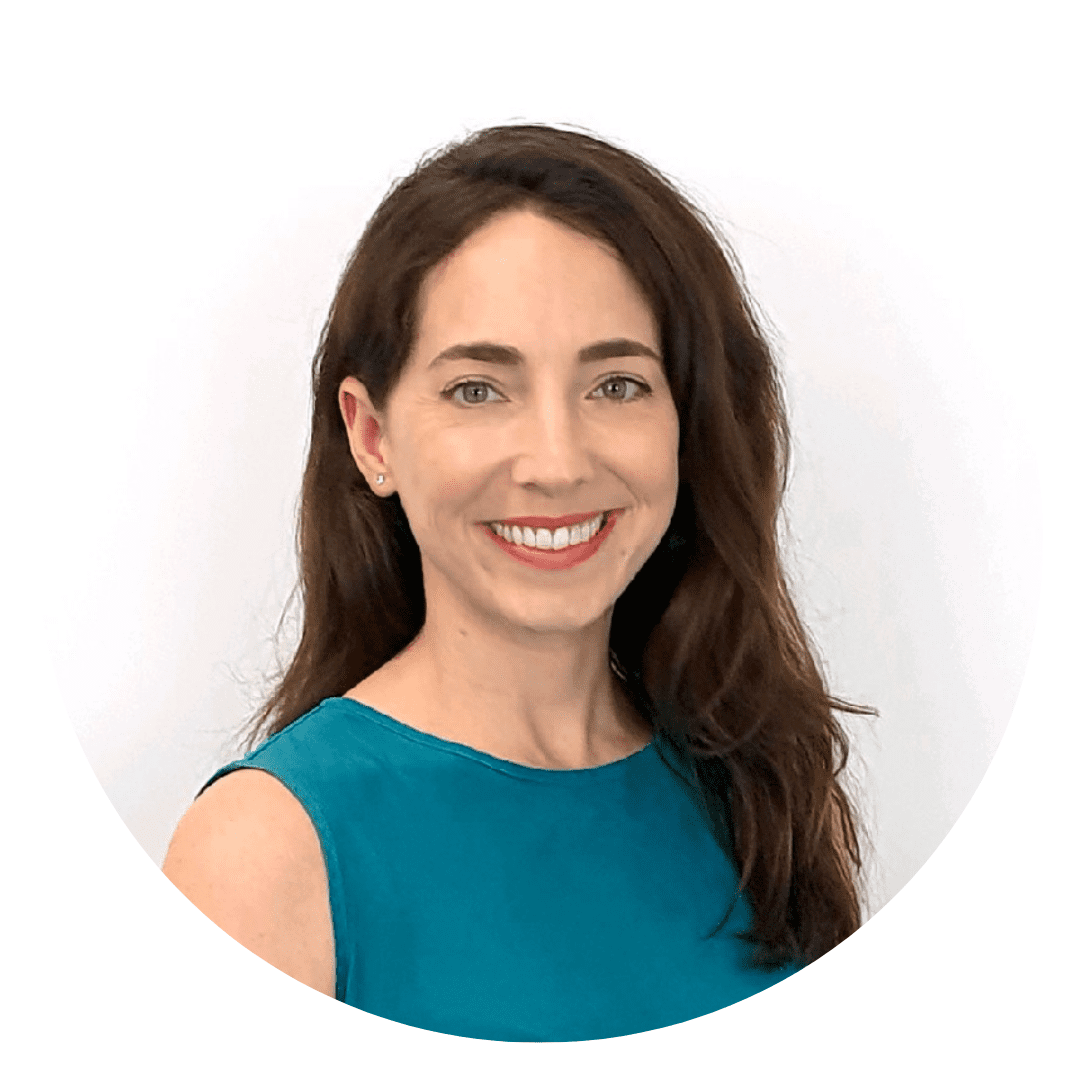 Nina Stamell
Nina is mum to Isobel. With various friends who had experienced some form of birth trauma, Nina took various steps ahead of her birth to support herself and her partner, including engaging a doula and investing in pelvic floor check-ups. She found these to be an amazing support and was disappointed to witness so many women lacking knowledge of these types of tools.
Determined to spread the message and support other women, Nina enrolled in public health studies and found ABTA during a research project. She was thrilled to find a community that shared a similar mission.
Nina is a lawyer in the healthcare sector, with a background in yoga teaching and the arts. She loves working closely with her clients, to find effective and practical solutions for bringing their mission and vision to life. Nina is currently undertaking studies in health sciences and doula care; and is passionate about contributing to the wonderful work of ABTA.
Laura Hewitt
Advocacy Co-ordinator
Laura discovered the ABTA when seeking support for the psychological birth trauma she encountered with the birth of her daughter in 2019. She joined the volunteer team in 2021 in an advocacy role, whilst also supporting the ABTA's development and review of materials for clinicians and consumers. Laura has a clinical background, practicing as a physiotherapist for over a decade in tertiary health services before taking up roles within government which focus on improving quality and safety in healthcare. Laura is passionate about improving the healthcare system to prevent the occurence of birth trauma, as well as providing better support for women and families who have experienced birth trauma.
Daniel Mastrorillo
Software Maintenance
As an avid believer in giving back to the community, Daniel has always been passionate about volunteering. He came across ABTA through his work and instantly knew this was the role for him. Following the traumatic birth of his daughter, Daniel was no stranger to the lack of support for parents both during and after birth. As such, volunteering with ABTA was a chance for Daniel to be a part of something amazing; improving the experience both for his Fiancé as well as parents across Australasia by creating a safe space for parents to reach out and seek support should they need it. With an exhaustive background in all aspects of Software Engineering, Daniel is extremely excited to be a part of ABTA and to support them in any way possible, so they may provide and extend their services across Australasia.
Kate is a lawyer and mother to two young children. She has served as a non-executive director on the Physiotherapy Board of Australia (AHPRA) and as Vice Chair of Amnesty International Australia. Kate herself had a traumatic birth in 2015. She suffered severe, life-threatening postpartum haemorrhages, both at the time of her daughter's birth, and again two weeks later, due to retained placenta. The experience – which affected her physically for years afterwards – has made her passionate about the importance of support for women who have lived through birth-related trauma.
Venessa Wells
Non Executive Director
Venessa has over fifteen years' experience driving community initiatives in the areas of health promotion, chronic disease, injury and violence prevention, mental health promotion, and disaster prevention, in Australia and overseas. 
She has held both board and executive-level roles, and has designed, managed, and evaluated evidence-based local, state and national initiatives.
Venessa is currently a non-executive director with a number of not-for-profit organisations, is a freelance consultant, and is completing a PhD exploring leadership and decision-making.
Venessa is a mother of two young children. She is passionate about empowering women and children, as well as prevention and trauma-informed recovery.
Prof Hans Peter Dietz
ABTA Co-founder, Prof. Hans Peter Dietz was born in Tuebingen, Germany, in 1963. After Primary and Secondary School he studied Medicine at Heidelberg University, Germany. He graduated in 1988 and obtained an MD at Heidelberg University in 1989. After emigrating to New Zealand in 1990, he arrived in Australia in 1997 and completed his FRANCOG training in 1998 at Royal Women's Hospital, Brisbane, Queensland. Between 1999 and 2002, Dr Dietz undertook urogynaecology subspeciality training in Sydney at the Royal Hospital for Women, St Vincent's Hospital and Royal Prince Alfred Hospital, and obtained a PhD with the University of New South Wales in 2003. Since 2008 he is Professor in Obstetrics & Gynaecology at the Sydney Medical School, University of Sydney. He is active in a number of national and international scientific societies such as RANZCOG, IUGA and ISUOG and has published 351 peer-reviewed papers (H factor 70), and 18 book chapters, the vast majority relating to ultrasound imaging in Urogynaecology. Since 2002 he has organised over 50 imaging workshops at urogynaecological and imaging meetings. In 2016 he was one of the founders of the Australasian Birth Trauma Association. His current research interests include imaging in urogynaecology, pregnancy and childbirth- related pelvic floor trauma, and the ethics of professional conduct, especially as regards informed consent. He is married with two sons and lives in the Blue Mountains west of Sydney, Australia.
Dr Elizabeth Skinner
ABTA Co-founder, Elizabeth is a mother to two grown up boys. She is a midwife, registered nurse, child and family clinician, lecturer and researcher with over 25 years' experience working with mothers, babies and their families. She is passionate about raising awareness of birth trauma and its consequences and has completed a PhD on the 'psychological consequences of somatic vaginal births'. Liz's research has identified an urgent need for women to find a place where they can feel understood and get the help they need to address the after effects of a traumatic delivery. Her vision is to provide a safe space for affected women and their families to find support whilst also providing a direct source of objective information for clinicians.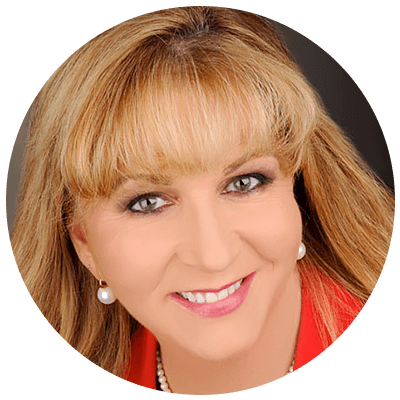 Prof Maya Drum
Associate Professor Maya Drum holds a Bachelor of Health Science (nursing), Masters of Health Science (primary health care) and Masters of Health Services Management, is a Registered Nurse and Midwife, an Associate Lecturer at the Western Sydney University (Australia) School of Nursing and Midwifery and a qualified Mediator and Conciliator. Maya has extensive experience in senior executive managerial and leadership positions in both public and private health services and she is currently the Manager, Raphael Services in Blacktown (New South Wales) for St John of God Health Care. Prof Drum was a foundation Board Member of ABTA and resigned from the board in 2019.
Dr Oliver Daly
Oliver is a father of two amazing daughters and married to the wonderful Kathryn. He is a RANZCOG-certified Urogynaecologist and Obstetrician, and clinical lead for Urogynaecology at Western Health in Melbourne. Through his training and ongoing care of women at the Royal Womens Hospital, Monash Medical Centre, Royal Prince Alfred, Gold Coast University Hospital, and now Western Health, he has persevered to raise the important issue of preventable obstetric pelvic floor trauma to improve the care of women.
Through Western Health, the University of Melbourne and Monash University, he runs an active research programme currently undertaking a PhD to investigate obstetric pelvic floor trauma, methods of delivering patient information and improvements in the quality of care provided at a health-system level. To support this research Oliver has received numerous scholarships and grants from the RANZCOG, CFA, UGSA, IUGA and the federal government. Oliver is a member of the editorial committee for ANZJC and ANZJOG, as well as being a reviewer for BJOG, ISUOG and the IUJO. He has served in a number of leadership and representative roles at local, national and international level and serves on the International Urogynaecological Association's obstetric pelvic floor trauma special interest group to promote improved care at an international level.
Oliver works directly with women both on the birth suite and postnatally to prevent and reduce the effects of trauma but also acts to increase clinician's knowledge about the risk factors and prevention strategies, and skills to manage such trauma, also encouraging the empowerment of women to direct their care to reduce the risks of childbirth.
Dr Jennifer Kruger
Dr Jennifer is based in New Zealand, she played a vital role in establishing the ABTA in 2016. Jennifer's research focus is maternal/child health and she leads the Pelvic Floor Research group at the Auckland Bioengineering Institute, University of Auckland. Where they use a multi-disciplinary approach to pelvic floor mechanics and its relationship to childbirth and pelvic floor disorders, including pelvic organ prolapse and urinary incontinence. Dr Kruger's background is in nursing and midwifery, so she is able to recognise the need for evidence based research to better inform women of their choices in childbirth for optimal outcomes.
Prof Bryanne Barnett
Professor (Conjoint UNSW) Bryanne Barnett AM
MBChB, FRANZCP, MD
Bryanne is a child and family psychiatrist with a particular interest in prevention and early intervention in mental health.  Her doctoral thesis concerned anxiety and its effects on mothers and their infants. Those studies included the first Attachment research in Australia. In subsequent research she has focused on translating research findings into relevant mental health initiatives, including in primary care.
Currently she holds a conjoint professorial appointment with the School of Psychiatry at the UNSW, where she previously held the first Chair of Perinatal and Infant Psychiatry, establishing services in Sydney's South West and with Karitane and then with St John of God Health Care, in Blacktown and Perth.  She is a Foundation Board member of both Gidget Foundation Australia and the Australasian Birth Trauma Association (ABTA).
Bryanne is a foundation member and past President of the Australian Association for Infant Mental Health, the Australian Society for Psychosocial Obstetrics and Gynaecology, and both the International and Australasian Marce Societies. 
In 2007 Bryanne was awarded Membership in the Order of Australia in recognition of her service to families and the profession.  In 2016, she received a Citation from the Royal Australian and New Zealand College of Psychiatrists, and in 2018 she was awarded the John Cox medal by the International Marce Society.
abta clinical advisory network
The ABTA Clinical Network has been established by the ABTA for the purpose of providing expert advice when needed and healthy discussion about clinical aspects of ABTA's strategic pillars for awareness, understanding, support and sustainability and to help us achieve ABTA's vision of Safer Births, Better Healing. Membership is private, please get in touch if you have interest in joining.